Our annual trip to Deals Gap was last week and included some great ADV riding. 8 Guys and 17 Motorcycles adorned our cabin in the middle of nowhere. Parking for 3 enclosed trailers was tight but we managed.
Getting ready to head out for the day on our driveway. The driveway was no problem on a bike but trailers were a different story. The bridge in the pic crosses a stocked Trout Stream where Paul caught a few of the Brookies. He kept one and we had a tasty over cracker appetizer.
One of our day trips was through Tatham Gap.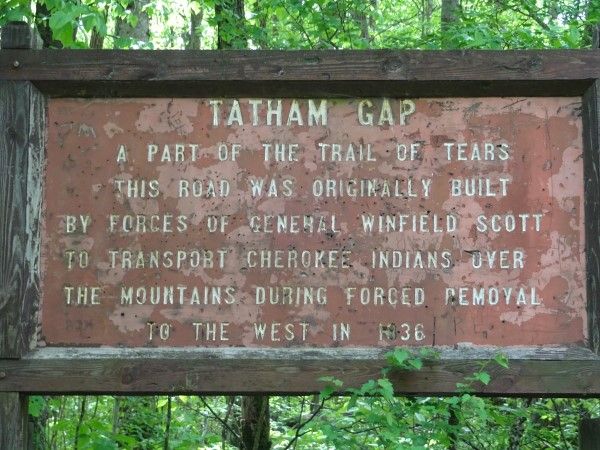 After a curvy uphill dirt road we made it to the final section that, lucky for us, the gate was left open by the guys working on the towers.
Unfortunately we had climbed above the cloud layer and visibility wasn't that great, but we finally had cell phone reception.
Adam taking in Bald River Falls, and Dry Falls below. I think Dry Falls is named that because you can walk behind and under the falls.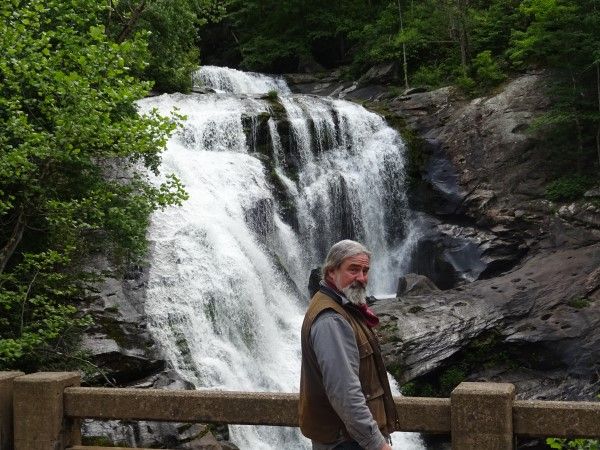 Time for a trail side lunch.
Timmys' menu seemed a little weird but was actually pretty good eatin.
Speaking of food, we eat pretty damn well on these trips. Lobster Tails, Venison, Elk, Steaks, Sausages, and Paul whipped up a fine Rabbit Stew. This was the first year we brought a Crock Pot and it's a keeper.
And of course you need something to wash that down. Most of the area is dry so you have to plan your route home carefully.
There are always mechanical problems. Here, the 85 RZ350 decided to seize up and we had to tow it. Can you tell we were heading home? We had to tow it about 25 miles.
Back at camp we always had a game of Stump going. If you haven't played this game you don't know what you are missing. I involves throwing a claw hammer in the air and slamming it down on nails in the stump, all while drinking beer. I don't think it's big with the Safety Pup gang.
Time to review the day's events.
Another great trip to Deals Gap. If you haven't been there for either road or Dual Sport riding check it out. Looking forward to next year already.