This was our second year coming to this part of PA. 8 of us were on this trip with 6 KTMS and 2 Suzukis. We rented a house just outside of Wellsboro for 3 nights for $50 a guy, can't beat those prices. The weather for the most part was great, we got a little rain but were close to home on Saturday. In total we did 450+ miles of mostly dirt roads in 2 days. 7 of us were Trailer Queens this year as our new 790s had no bags. Joe French had just got his bags and made the ride out on back roads. This is now an annual trip for us and we love the area. If you like Adventure riding on dirt roads this is a great area.
We laid out the trip on Base Camp and downloaded the routes to our GPS devices. Much of the routes we get off ADVRIDER as GPX Files and we mix them to our area and form loops. You always hit some snags like closed roads, private roads, beaver dams, etc but for the most part we keep moving. It was a great trip and having great riding buddies make all the difference.
This is Lunch on Saturday about 125 miles into the day at Hotel Manor in Slate Run.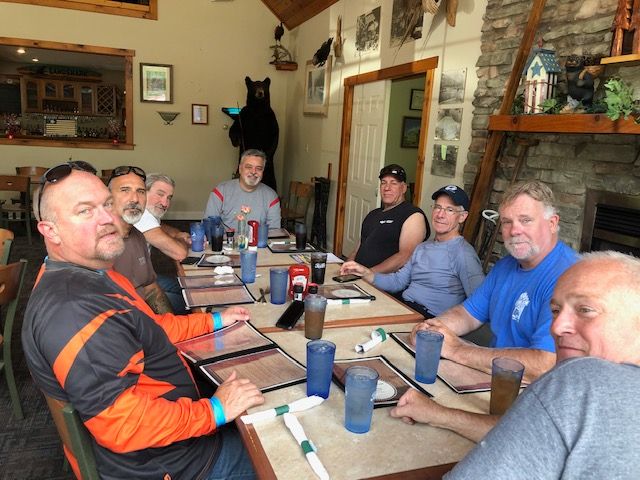 We have to be ingenious sometimes to get around these obstacles though we did have one stopper that added about 20 miles to Sunday's ride.
Get gas when you can and eat when you can. It's alot like Maine here, lots of woods.
They are pretty good at getting rid of the blow downs out here.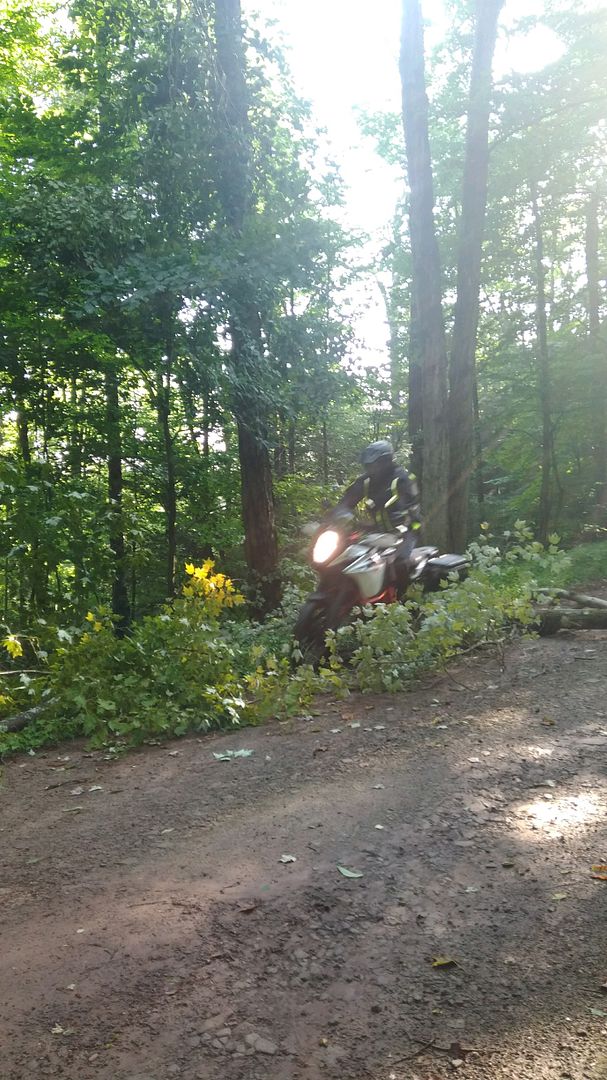 This is pretty much what 90% of what we rode was. There are a few tighter jeep roads too.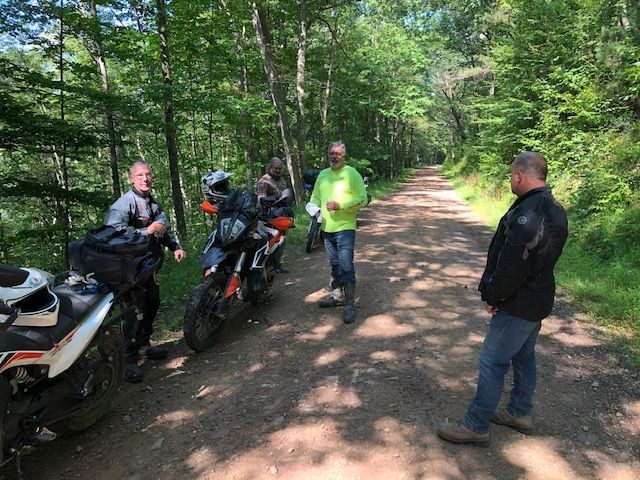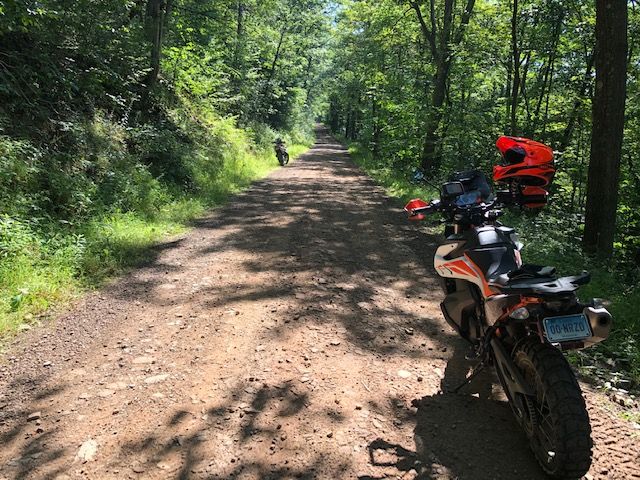 If we see one of those bathroom buildings like in the background of this pic we usually stop as somebody always seems to be ready. Construction sites on the tar roads are good ones too.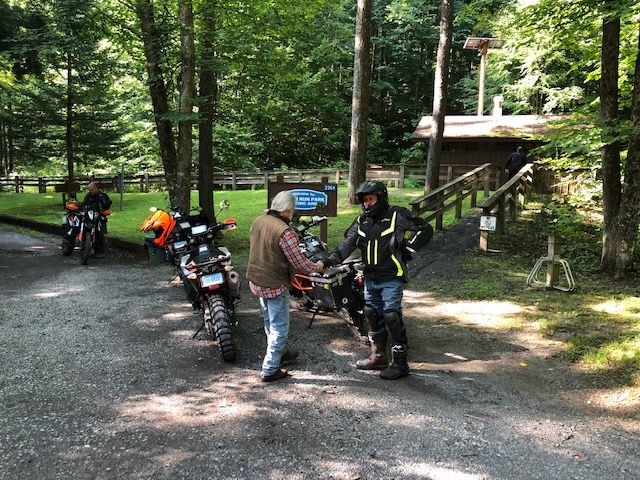 What would one of our trip reports be with out a pic of a "SUpply Stop" on the way back home? PA is kinda weird in that you can only buy beer at certain beer stores, though we learn pretty quick where they are near us.
Lunch and gas in Germania on Sunday. This little general store made some damn good sandwiches.
That's it until next year.